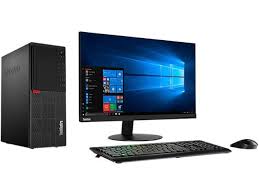 Desktops and workstations are an absolute essential part of any modern office. At ApexCompu our team of experienced sales and technical staff can find the best solutions for desktops & workstations to fit your needs and your budget. ApexCompu is able to provide our clients with Custom or Pre-Built Desktops and Workstations. Please contact us to find out how ApexCompu can get you and your business started with the systems you need.
Custom Built Desktops & Workstations
ApexCompu specializes in Custom Built Desktops and Workstations. Our staff will work with you to identify and find the best components to build the system that can handle the unique tasks you need to do to get the job done. All Desktops and Workstations are built with Genuine Intel and Microsoft products. This allows us to provide our clients with the most advanced and cost effective products.
Pre-Built Desktops & Workstations
ApexCompu is also able to offer competitive prices on standard pre-built desktop systems to outfit organizations of any size through our Partnership programs with major vendors including:
– Intel
– Lenovo
– HP
– Dell
– Acer
– And many other major brands
For more information on Desktops & Workstations, please Contact Us